May 10, 2014 - 2014 NFL Draft Rounds 4-7
---
Fourth Round
139th pick - Prince Shembo (LB) to Atlanta Falcons:
Shembo is the 17th ND linebacker to get picked in the top four rounds of the NFL Draft. He joins Zeke Motta who was drafted by the Falcons in 2013.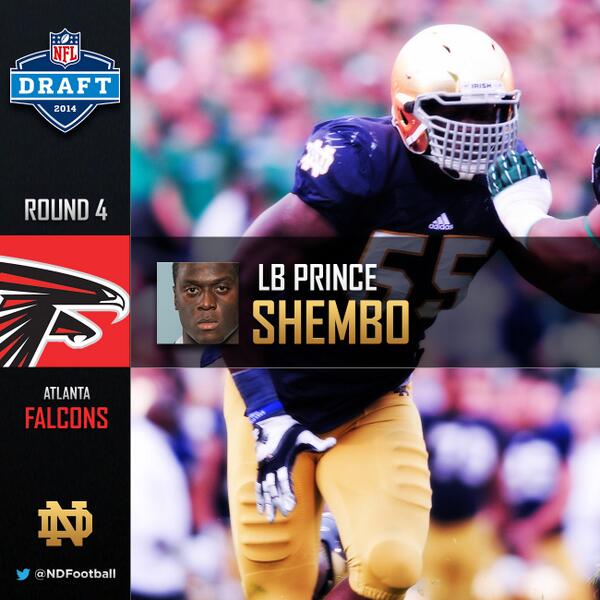 Sixth Round
187th pick - Bennett Jackson (CB) to New York Giants:
The New Jersey native will be playing close to home.
189th pick - TJ Jones (WR) to Detroit Lions:
Jones joins Super Bowl winner Golden Tate.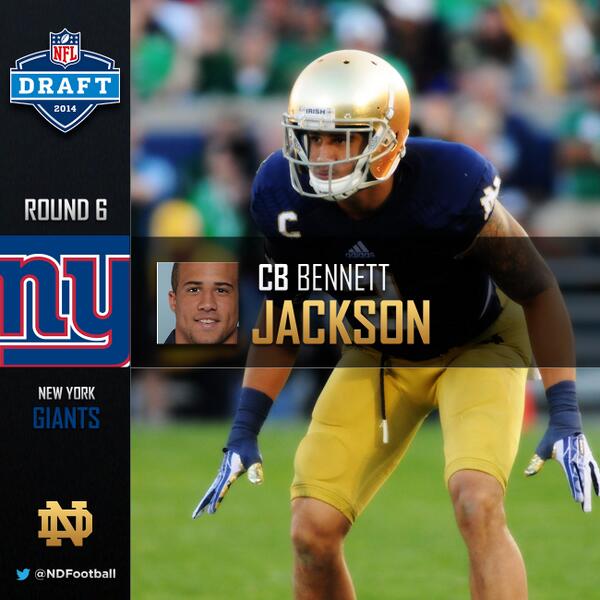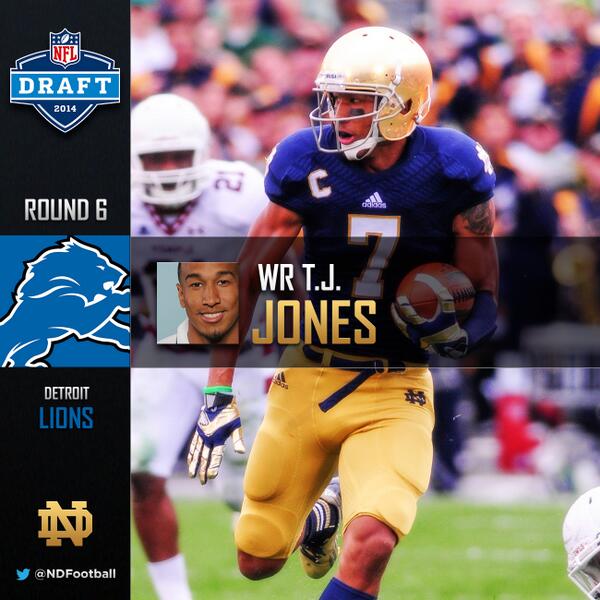 Notre Dame had 8 players drafted, the most since 1994. Only LSU had more players drafted (9) and Alabama had just as many (8). All-time, Notre Dame now has had 485 players drafted, second behind Southern Cal (487) who saw three players drafted. With Texas having no players drafted, this is the first year since 1937 they had no player drafted.
Most Notre Dame Players Selected in First Seven Rounds:
10 - 1994
8 - 1945, 1955, 1972, 1993, 2014
Consecutive Years with Irish Player Drafted:
39 - 1938-1976
37 - 1978-2014
Following the draft, the following players signed as undrafted free agents:
George Atkinson III - Oakland Raiders
Carlo Calabrese - Cleveland Browns
Dan Fox - New York Giants
Mike Golic Jr. - New Orleans Saints
Tommmy Rees - Washington Redskins
Kona Schwenke - Kansas City Chiefs
Keywords:
nfl draft
,
prince shembo
,
bennett jackson
,
tj jones
,
atlanta falcons
,
new york giants
,
detroit lions
,
zeke motta
,
golden tate
,
southern cal
,
texas
,
louisiana state
,
alabama
,
george atkinson
,
carlo calabrese
,
dan fox
,
mike golic jr
,
tommy rees
,
kona schwenke
,
oakland raiders
,
cleveland browns
,
new orleans saints
,
washington redskins
,
kansas city chiefs
Posted On: 2014-05-14 00:15:58 by IrishTrpt07
---
Comments:
Were you there? Have more to add? Leave a comment and let us know!